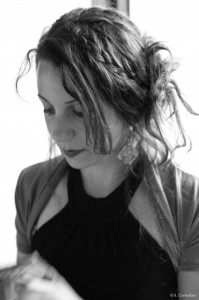 LIFE ALISTER project manager
What is your role in the LIFE Alister project?
I'm in charge of the project coordination from a technical, administrative and financial standpoint, as the Region is solely responsible for undertaking actions according to the European Union. I also manage all the reporting for the LIFE Alister project project which is one of the 4 focuses.
What is the motivating factor for you in this assignment?
First off, it's the challenge tied to protecting an endangered species in our region. The need to find a middle ground between all partners whose interests are, in appearance, not necessarily shared or converging (farmers, environmental protection agencies, research community, etc) is also an incredibly motivating factor for me. Finally, being part of  a European project giving me the opportunity to concretely apply many of my past trainings and professional experiences.
What is the motivating factor for you in this assignment?
By meeting the European requirements in terms of strict protection of community-interest species such as the European hamster, the LIFE Alister project undertakes an approach to save the regional heritage which defies the major emerging regional tendency of accelerated development of agriculture and urbanisation.
To conciliate preserving biodiversity with economic realities, the LIFE Alister project has developed a strategy which combines several joint actions, with one of the most important being the social aspect in which most of these activities are tied. By highlighting the social acceptance of the European hamster with both the farming community based in the Alsace plain and the general public, the LIFE Alister project wants to prove that it's possible, and necessary, to work on individual mentalities to restore a balance between mankind and its environment.
Your wish for the future?
This LIFE Alister project has reinforced ties between all players working for hamster conservation and has allowed a real dynamic to be created with the farmers involved in the project. It's essential that this motivation stays in place for the future with, for example, the implementation of a new European funding programme.