Alister is taking part in the « Hop'La Nature » awareness campaign!
7 septembre 2016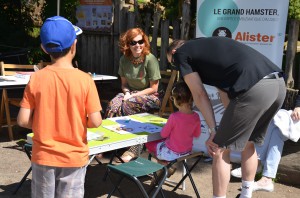 Since the 1980s, the Mulhouse Zoological and Botanical Garden, with no less than 170 animals species and 3,500 plant species and varieties, has been committed to saving threatened species and has taken part in nearly 100 international breeding and conservation programmes. Also involved in preserving biodiversity in France, the Park includes more than 200 endangered plant species of the Alsace Botanic Conservatory, and is contributing to numerous projects to promote the local wild fauna, such as breeding European pond tortoises in partnership with the Petite Camargue Alsacienne [Little Alsace Camargue] or preserving protected birds with the Ligue de Protection des Oiseaux [French Bird Protection Society].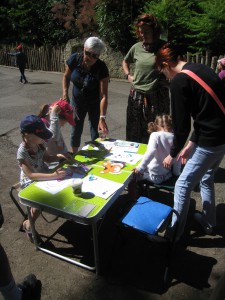 Ever keen to promote the local flora and fauna and as part of the European 'Let It Grow' awareness campaign, the Mulhouse Zoological and Botanical Garden launched the 'Hop'La Nature' scheme last April. The aim of this two-year campaign is to encourage visitors to (re)discover the biodiversity of the Alsace and conservation organisations, by means of numerous events.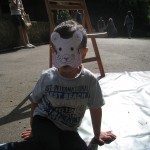 With the Alsace flora and fauna at the forefront, GEPMA [Alsace mammal protection study group] suggested presenting the LIFE Alister and European Hamster project, by means of five events taking place between May and October within the Zoological and Botanical Garden. This is an opportunity for the public to learn more about this species that symbolises our region, especially through various educational workshops (board game, video game, coloured drawings, etc.).