I'm a European Hamster, a rodent of the fields
28 mai 2018
This is how Florian Kletty, ), doctoral student at the CNRS (French National Centre for Scientific Research) leading the research on the association of crops suited to the European Hamster within the LIFE Alister project, began his presentation in the 'My thesis in 180 seconds' competition.
Illustration Florian Kletty
This national competition organised by the Conference of University Presidents (CPU) and the CNRS, attracts doctoral students every year, who compete with ingenuity and talent to popularise the subject of their research, convince the public and win these verbal duels of scientific work.
28 finals took place in the regions of France during March this year, including one in Strasbourg. . Florian Kletty took part in this competition, in the same way as Mathilde Tissier has done and whose work he is continuing.He created a stir by giving his presentation in alexandrine verse and as a European Hamster!
This was an unprecedented feat, which helped him gain the public's vote and be awarded the people's choice prize.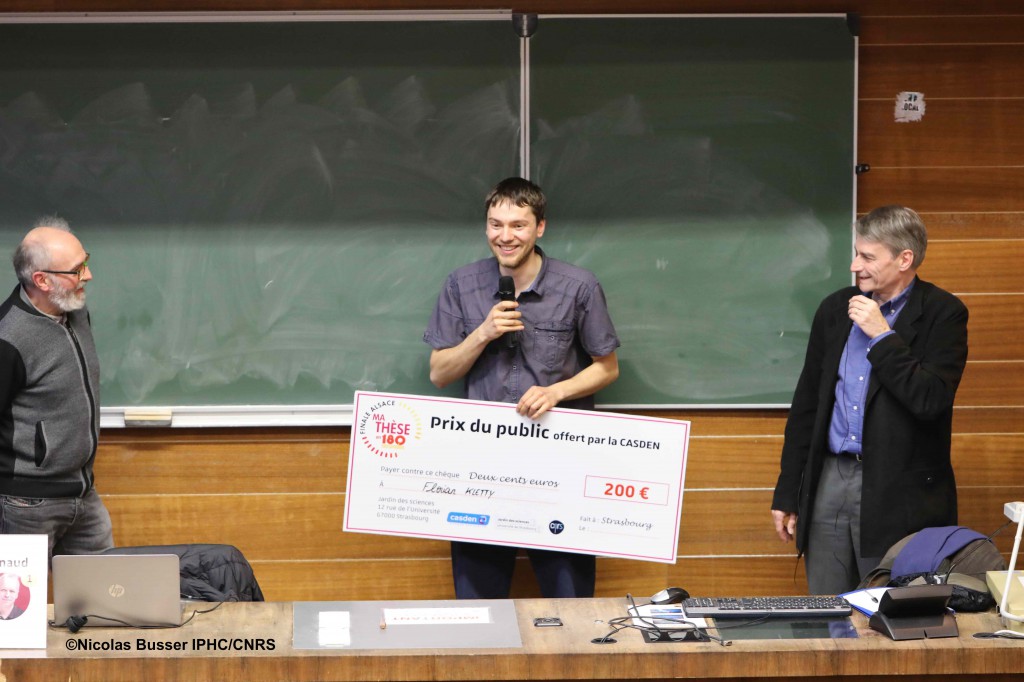 His 'Masters' and the partners of LIFE Alister were proud that his adventure got as far as the national semi-finals.
Congratulations to Florian!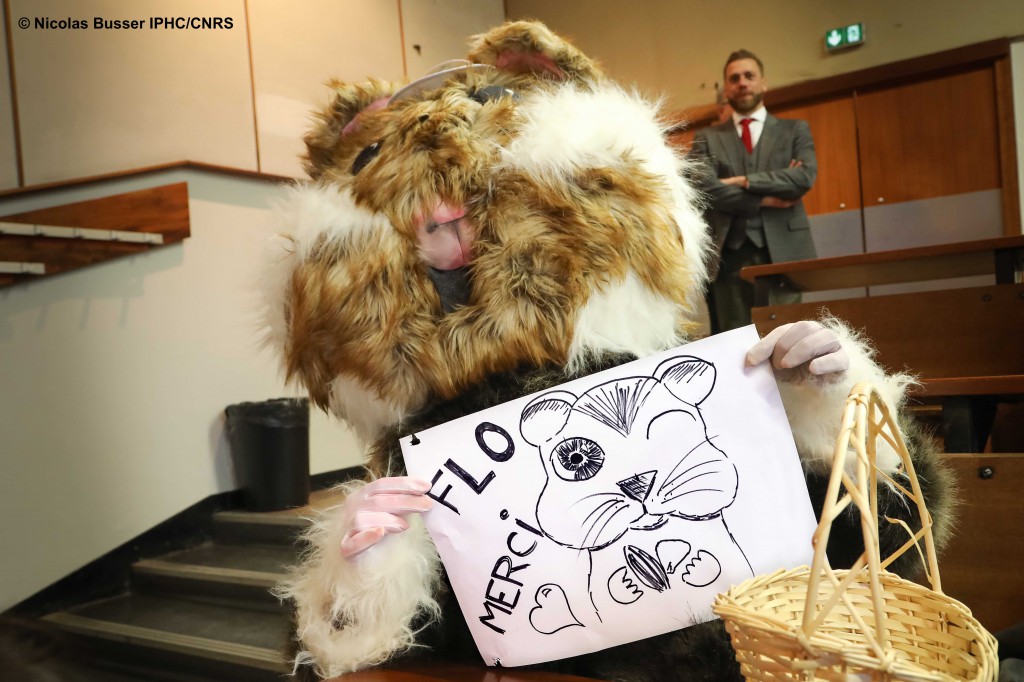 Link to Florian Kletty's text HERE
Link to the video of Florian Kletty's presentation in the MT180 Alsace final: HERE