Students from Obernai agricultural college in European Hamster territory
8 novembre 2017
Within the scope of the LIFE Alister project, agronomic field trials on three types of nitrogen-fixing catch crop began in January 2017, supervised by the Alsace Chamber of Agriculture. 14 farmers (including 7 members of the company CUMA de la Plaine) took part in this experiment by sowing a multi-species nitrogen-fixing catch crop shortly after the wheat crop had been harvested, with the aim of limiting the period of bare soil in summer to a maximum. It is now time to take the readings.
The choice of seeds and method of agriculture
The farmers could choose between different mixes of 4 to 10 species. There was only one imperative: there had to be at least one grass, one legume and sunflower, species that benefit the European Hamster.

In addition to choosing a mix, the farmers were requested to test different tilling techniques, such as direct sowing for farmers of CUMA de la Plaine who use this method, or a more traditional method after the land had been harrowed.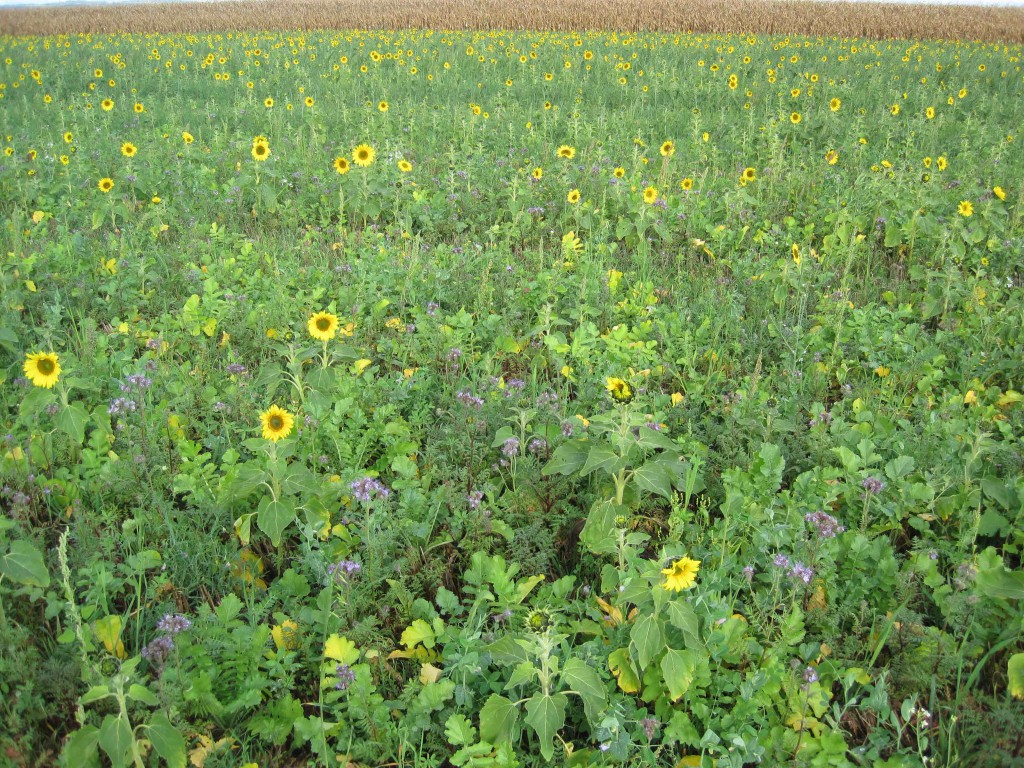 Photo taken on land owned by Jean-Luc MEPPIE in Oberschaeffolsheim and Achenheim (mix 1)
in agronomy and plant production
 At the end of these trials, readings were taken from the different plots of land. It is at this point that first-year BTS students in agronomy and plant production were involved in the study. The Alsace Chamber of Agriculture met with the students to draw up a 'scorecard' for the plots of land. This document enabled them to codify an initial description of their observations on the experimental plots. Together with Annabelle Revel-Mouroz, a specialised advisor in the Environment and Innovation Department, the students defined criteria such as the presence of insects and worms, quality of the plant cover, etc.
On 10 and 12 October 2017, they went to the sites to take readings and 50×50 cm samples, which will be dried, weighed and compared to measure the different biomass production generated by these nitrogen-fixing catch crops.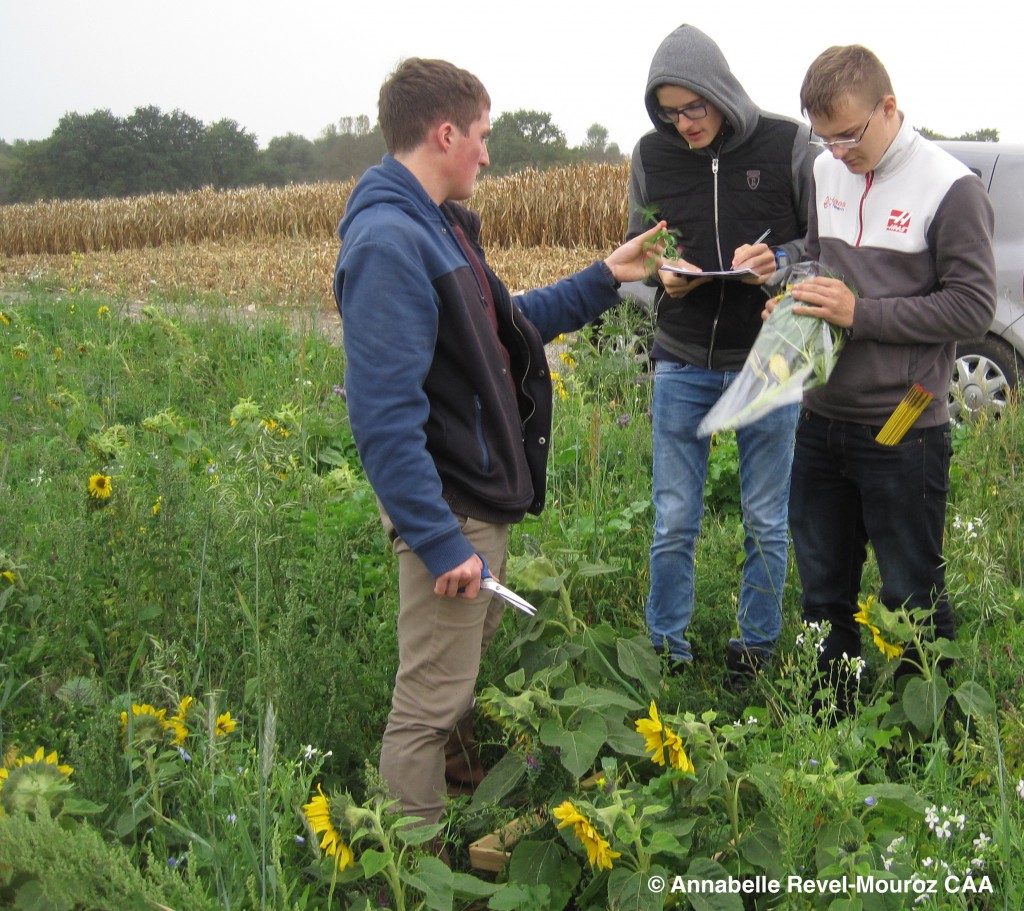 The aim of these analyses is to obtain reference information that will be of use to all farmers in their choice of nitrogen-fixing catch crops in the forthcoming years.
This study is a fundamental part of the action taken by LIFE Alister, whose aim is to provide solutions that benefit both farmers and the European Hamster.