InterLIFE conference in Prémanon, in the Jura department, France
21 septembre 2018
Every year, this conference is held to encourage the sharing of findings and experiences between the various France-based programmes. The LIFE programme is a financial instrument through which the European Commission is able to support specific environmental action. Launched in 1992, the LIFE programme is a spearhead of the EU's environmental and climate funding. The EU has financed over 4,500 initiatives, contributing in the order of 5.9 billion euro to environmental protection and to combating climate change.
Reinforced funding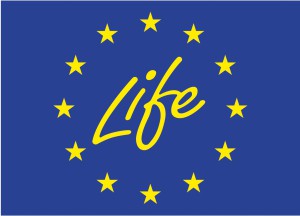 The LIFE programme is one of the EU funding programmes that the Commission is proposing to apply the highest proportional increase, with a budget of 5.45 billion euro between 2021 and 2027. This proposal is based on the results of the mid-point assessment of the current programme and on an impact assessment, according to the European Union.
To enforce the Paris Agreement and respect the commitment to the sustainable development goals set by the United Nations, the Commission is proposing to raise the level of ambition in terms of climate funding across EU programmes, with at least 25% of EU expenditure going towards climate objectives.
The Commissioner for the Environment, Karmenu Vella, declared: « The EU is a global leader for environmental protection and climate action; where we spend our money should reflect this. With more funding, we can strengthen our LIFE programme to ensure that it can effectively contribute to protecting our environment and speeding up the transition to a clean, energy-efficient, low-carbon and climate-resilient economy – a priority of the Juncker Commission. »

Greater emphasis on nature and biodiversity
One of the key features of the new LIFE programme is that it intends to support projects that promote better practices that are in touch with nature and biodiversity, as well as new strategic projects for all Member States, with the purpose of incorporating the objectives of other policies and funding programmes, such as agriculture and rural development, ensuring a more coherent approach across the different sectors.
Practices to be shared
One of the principles of the LIFE programme is that the results of actions should be shared with the public, and where possible, turned into 'models' that can be used by other European countries facing similar issues. With this in mind, LIFE Alister will be holding its results symposium on 3 October in Strasbourg and will be organising workshops for European decision-makers in Brussels in early 2019.
The LIFE Jura peatlands programme
http://www.life-tourbieres-jura.fr/programmes-life-rubrique.html