Vegetative cover is beneficial for the soil as well as for the European hamster
12 juillet 2018
In nitrate vulnerable zones, when a crop is harvested before the 1st of September, a catch crop cover must be planted. This obligation may seem restrictive and costly, but it is a real agronomic investment, including in the hamster zone where mix-species covers make it possible to preserve the habitat of this mammal.
Vegetative covers are good for the soil
The primary purpose of a vegetative cover is to retain residual nutrients through cover growth. Absorbed before the soil is leached, these nutrients are taken up by the next crop, thus preserving the quality of groundwater. Vegetative covers improve soil fertility. The cover's root system changes the structure of the soil, especially when several root types are present. The soil is enriched in organic matter which improves its water holding capacity and protects it against erosion. These covers also have other advantages: they limit adventive plants through competition for water and light and extend the period when spraying is possible.
Mixing species to increase the number of benefits
It is interesting to introduce species that are different from those in the existing rotation. By mixing species, it is possible to increase the number of agronomic benefits and regulate biomass production. A mix of sunflower, clover of Alexandria and bristle oat in equal proportions is a good compromise between agronomic advantage and cost (€40/ha). Planting conditions have changed under the 2018 CAP. For a cover to qualify as an area of ecological interest, two species must be sown, plants must be established by 20 August at the latest, and the cover must remain in place for at least two months.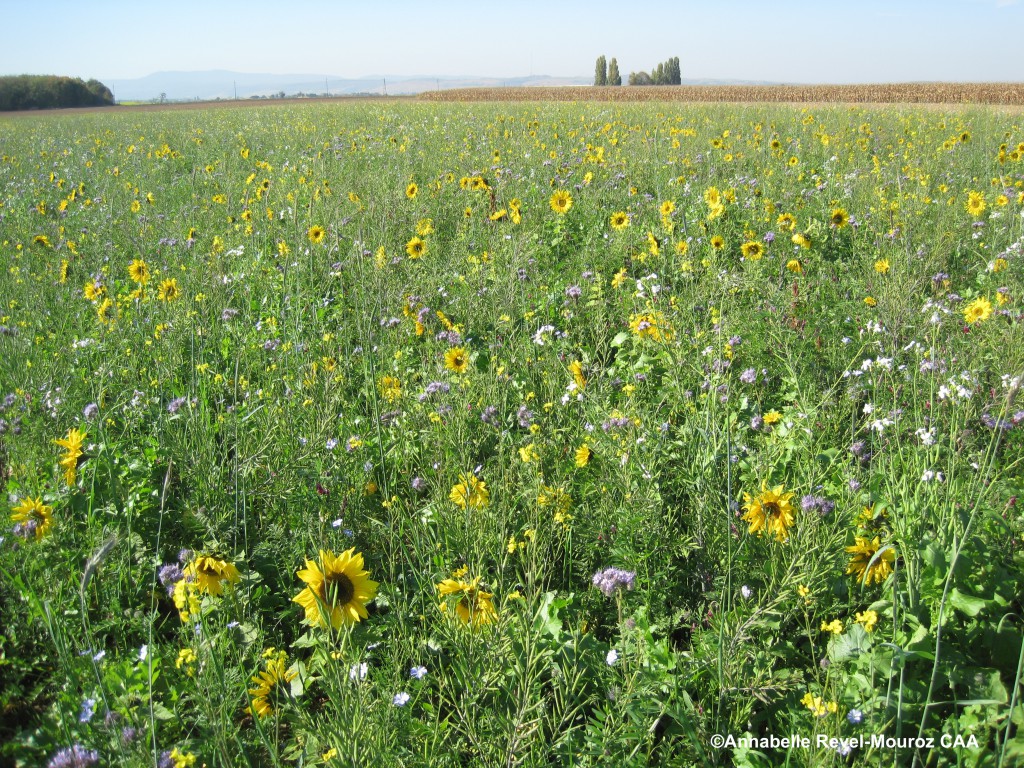 The new AEM is based on LIFE Alister tests
In 2018, five collective zones became part of the new hamster agri-environmental measure (AEM) under which catch crop covers must be sown before the 1st of August, and must be composed of at least a grass, a legume and sunflower planted in 50% of land in the collective zone where winter straw cereals are grown. These covers serve to protect and provide food for the European hamster of Alsace.
In 2017, as part of the LIFE Alister project, the CAA (Alsace Chamber of Agriculture) experimented with three mixes sown using traditional stubble ploughing or direct sowing. These mixes presented various benefits in respect of biomass production and adventive plant control.
Extract from the article published in EAVPHR on 22 June 2018, authors: Sophie Quie, Annabelle Revel-Mouroz and Baptiste Faifer of the Alsace Chamber of Agriculture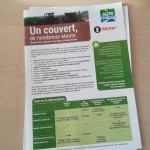 Download the four-page 'Vegetative Cover' Guidelines' published by the Alsace Chamber of Agriculture